MUMBAI'S TOP MOVERS AND PACKER COST WILL SURPRISE YOU
Maruti Relocation Packers And Movers Navi Mumbai
@Call 24*7
  7056575817
ISO Certified Company
Service: Car Transport, Local Shifting, Corporate relocation, Office Shifting, Home Relocation, Home Shifting, Household Shifting
Branch: Nagpur, Mumbai, Navi Mumbai, Pune, Agra, Bhopal, Ahmedabad, Akola, Amravati, Ankleshwar, Aurangabad, Bathinda, Bengaluru, Chandrapur, Wardha
Website :  marutipackersnmovers.com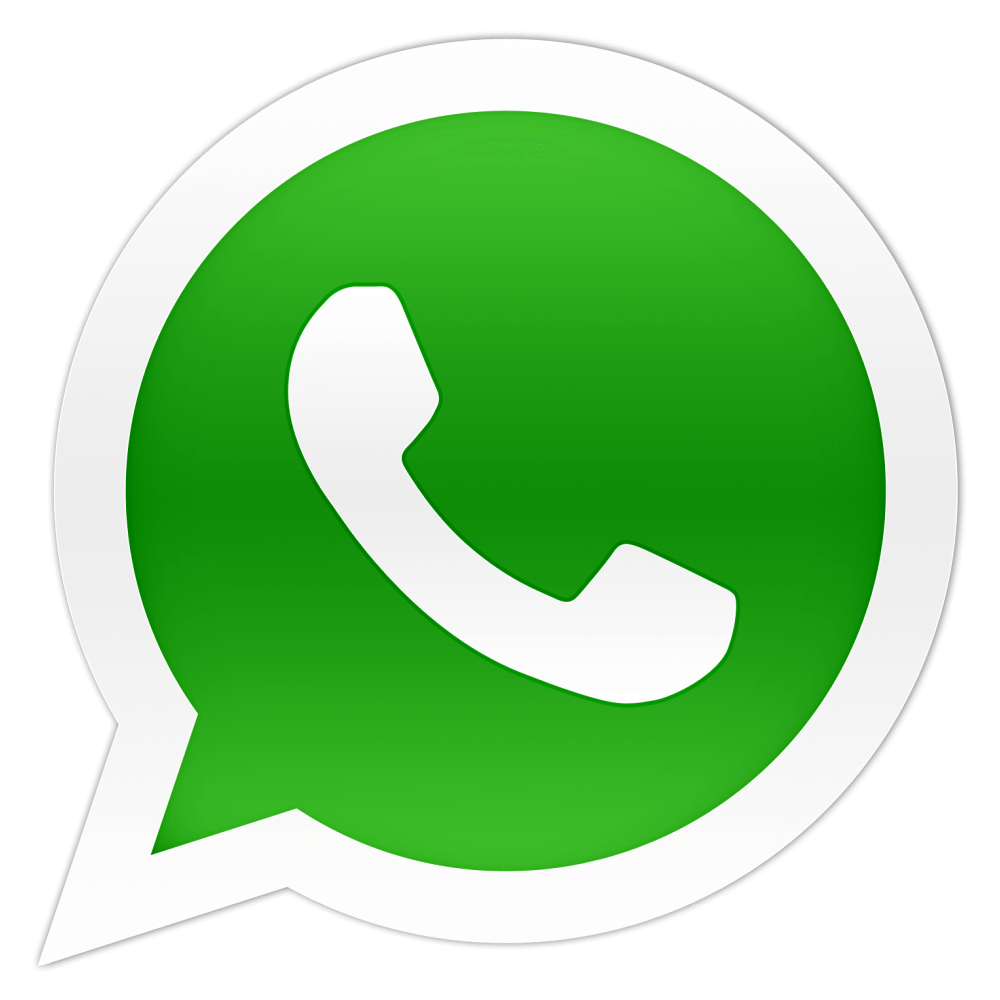 999 188 4811
SRS Packers And Movers
Mon-Sun
8AM–8:30PM
ISO Certified Company
Service: Local Moving, Domestic Moving, International Moving, Moving with Insurance, Car carriers, Delicate Item Movers, Door to Door Services, Residential Moving, Logistic Services, Loading and Unloading, Packing and Unpacking, Warehousing.
Branch: Mumbai, Mulund, Bhandup, Chembur, Versova, Powai, Ghansoli, Hiranandani Estate, Vashi, Nerul, Thane, Juhu, Seawoods, Airoli, Bandra, Koparkhairne, Andheri, Palava City, Kandivali, Malad, Kharghar, Santa Cruz, Majiwada, Ghatkoper, Ulwe, Thane East, Thane West, Sanpada, Navi Mumbai, Kurla, Kasarvadavali, Kamothe, Jogeshwari, Andheri East, Andheri West, Belapur, Wadala, Panvel, Dadar, Dombivali, Kalwa, Mira Road, PrabhaDevi, Ville Parle, Khar West, Juinghar, Kanjurmarg, Marol Naka, Chandivali, Waghbil, Manpada, Naupada, Pune, Bengaluru.
Website :  srspackersandmovers.com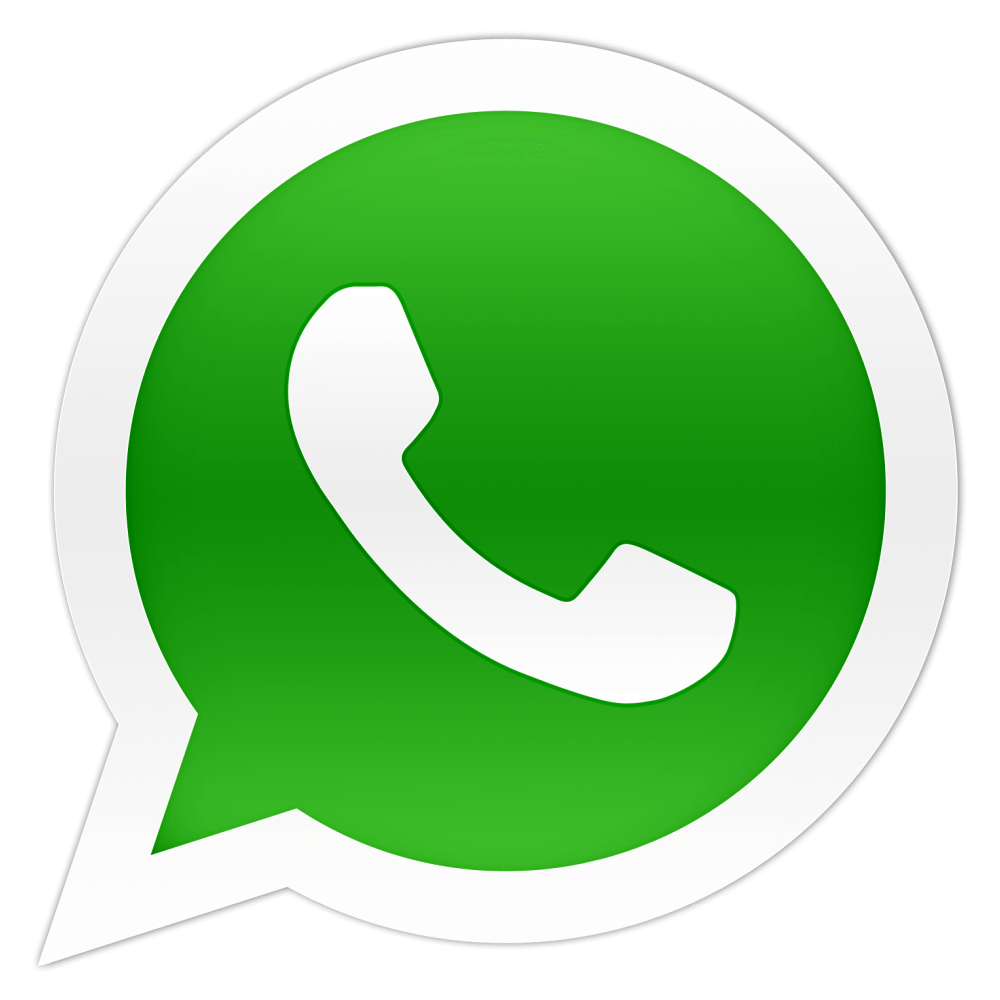 977 200 5324
International Packers and Movers
Open 24*7
  9320636423
ISO Certified Company
Service: Domestic Moving, International Moving, Car & Bike Relocation, Home Relocation, Office Relocation, Loading and Unloading, Warehousing Services.
Branch:  Mumbai
Website :  internationalpackersandmovers.net
Aadarsh International Packers & Movers - AIPM | Best Packers and Movers in Mumbai, India
Open 24*7
ISO Certified Company
Service: Home or House Shifting, Corporate or Office Shifting, International Moving, Warehousing Services, Vehicle Transport, Transit Insurance
Branch: Mumbai, Delhi, Bangalore, Hyderabad, Pune, Kolkata.
Website :  aadarshpackersmovers.com
URL Relocation India - Packers And Movers
Open 24*7
  7208970123
ISO Certified Company
Service: Domestic Moving, International Moving, Moving Insurance, Vehicle Transportation, Warehousing, Office Shifting, Household Shifting.
Branch: Surat, Pune, Vadodara, Jaipur, Mumbai, Bangalore, Delhi, Hyderabad, Chennai, Nagpur, Ahmedabad, Lucknow.
Website :  urlrelocation.in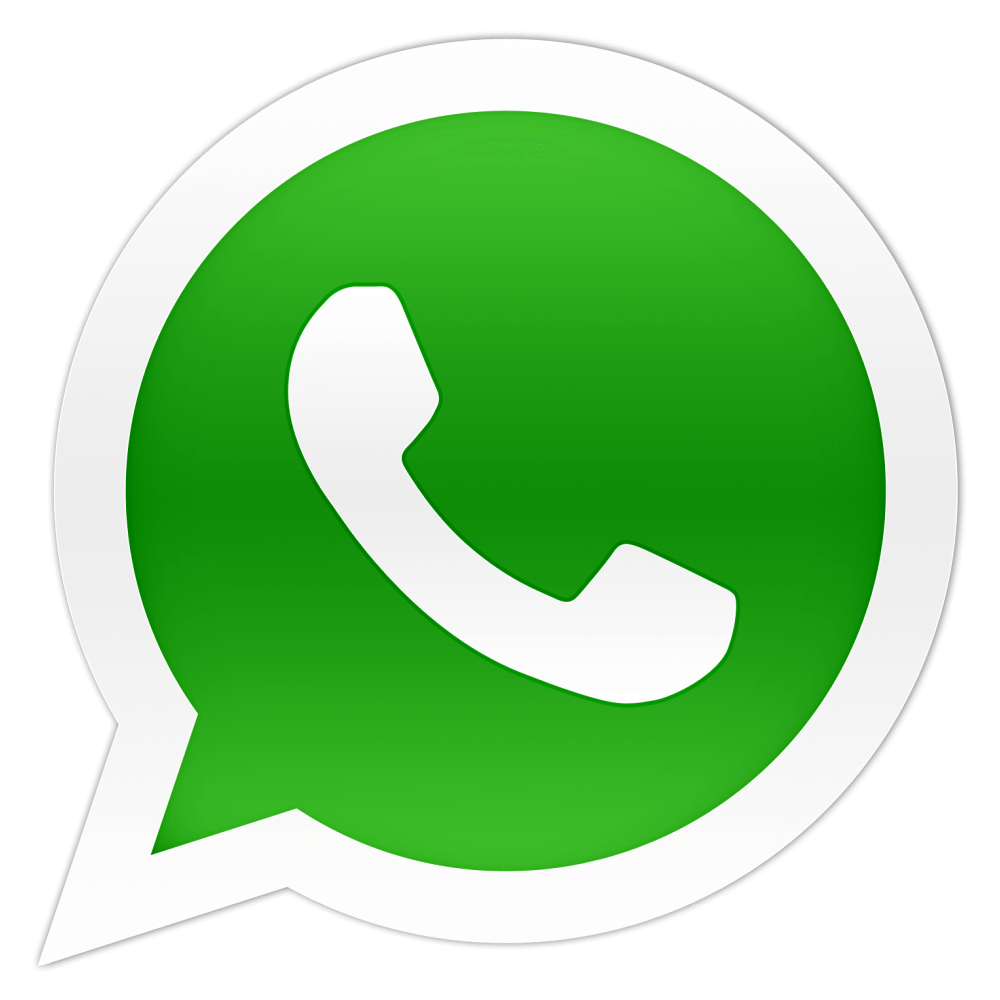 720 897 0123
Things to consider before hiring the best Packers and Movers company from shiftinpro.in!
Reputation
There are many logistics companies available. When searching for one, you should first consider the company's reputation. You can check their websites and social media accounts and see what their clients think about them.
Services
Logistics companies provide the primary service for transporting goods. What sets each logistics provider apart is their specific services. While some companies only have a limited number of consignees or shipping points, others cater to particular clients or routes. Our blog "How to Guarantee Supply Arrivals on Schedule" will provide more information.
Customer Service
It is crucial to think about customer service. This can be observed by observing how responsive they are to communications and how they deal with problems—partnering with a logistics company that offers 24/7 customer service. This will allow you to reach them at any time you need them.
Security & Technology
It is essential to understand how logistics companies will ensure the safe delivery of your product from the time it leaves the facility until it arrives at its destination. The logistics company should integrate the most current IT systems for warehouse and transport management.
Safety
It would help if you verified the safety of the logistics company you are considering as a partner. Visit their facilities and ask about their safety management. You will be storing some of your products there, so your belongings could be at risk if the company lacks safety management.
Shifting pro.in: Why choose us?
Verified Companies: Shifting pro only partners with Mumbai's best and most trusted movers and packers. You can be sure to get the best services and experience.
Shifting pro offers competitive prices because of the high level of competition in the market. We only work with legitimate companies, so you can be sure that everything is fair and transparent.
The best packaging services: Your items go beyond a mere collection. The company is responsible for ensuring no damage to your articles. Movers and packers in Mumbai ensure that your belongings are safe and secure.
All services you can get on Shiftingpro.in
Mumbai Household Shifting Services: Movers and Packers in Mumbai will take apart your household items, wrap them in the finest packaging materials, and transport them using advanced loading tools.
Mumbai Office Shifting Services: We have the best packers and movers who can move any office, large or small.
Vehicle Transportation Services in Mumbai: Packers and Movers Mumbai can help relocate your vehicle. Mumbai-based vehicle transportation companies have specialized carriers that can arrange car delivery.
Local Shifting Services Mumbai: It's easy to move within the city. Packers and Movers Mumbai can help you move around the city. They can help you with all your residential and office belongings.
Mumbai Storage and Warehousing Services:We can provide all types of storage in warehouses. You can rest assured that your items are safe and sound in sealed containers. Anyone can use the storage services according to their needs. The charges are reasonable and dependent on how long you use the storage services.
Maruti Relocation Packers And Movers Navi Mumbai
Welcome To Our Packers Movers Company Maruti Relocation Packers and Movers Nagpur, a well-established moving company, it is an India-based company. We are one of the IBA Approved movers companies in the field of packing and moving, loading and unloading services in Nagpur. We offer professional home shifting services in Nagpur, household shifting in Nagpur Maharashtra, furniture shifting, IBA Approved house relocation, Car transportation, warehouse and storage service. Household merchandise, Automobiles, etc. in metropolitan cities and small cities to ensure total safety and timely delivery of your goods in perfect condition. We offer safe, friendly and hassle-free packing and moving services. As successful IBA Approved packers and movers, our activities include one-to-one contact with the customer followed by a prompt preliminary assessment on the spot of the goods being transferred. A renowned name in the packing and moving industry providing fast, reliable and professional packing and moving services all over INDIA. We serve our clients with respect and concern.
Our transportation services are provided as per the client's specifications and requirements. Transportation of goods is done by expert transportation staff. The Maruri Relocation Packers and Movers Nagpur, Maharashtra is always committed to providing the best services within time. The transportation services provided by us are unmatched as we have skilled drivers and trained staff to do so for the valuable client.
We take the pleasure of serving our clients 24X7 on just one call.
It was very good work and packing is vwey fast service and low cost I am happy with your service thanks maruti team.
Your team is very good service and packing is very fast and low cost I am impressed with your team thanks maruti team.
This is good work packing and shifting is very fast and low charges I am happy with your service thanks maruti packers team.
This is very good work friend moved to mumbai with family 2 months back. I recommended choosing मारुती Packers & Movers to move their household items. He was tense about how to move goods safely as it is about shifting from one city to another, but the maruti Packers.
Thia is very good work and packing is very fast and low charges I am impressed with your service your team is very good nature thanks maruti packers movers.
This is good service and packing is very fast I am satisfied with your company I reached my house very safe thanks.
We offer unique movers and packers service. with the help of our professional team, we can have earned a good reputation in the market for helping people in shifting their goods from one location to another.
SRS Packers and Movers are blesses in shifting office, house, cars, and bikes. You can also contact us for storage services. Our professionals are punctual and are always wiling to help their customers in the best possible way.
Local Moving

Domestic Moving

International Moving

Moving with Insurance etc..

Car Carriers

Delicate Item Movers

Door to Door Services

Residential Moving

Logistic Services etc..
If you are in need of many othe relocating services, do give us a call and we will be on your doorsteps to make the work easy.
I want to share my experience with SRS Packers And Movers Mumbai, as I am very thankful for their professional service. Their dedicated team was dependable and good with communication. They were on time and ensured that the move took a minimal amount of time. The rates were affordable, the service was great, and everything went smoothly. I would highly recommend this relocation company to anyone who is looking for a seamless move!
I am glad that I chose SRS Packers and Movers in Mumbai, they've been absolutely great! The people were polite and helpful when we were packing our furniture. They finished the job quickly and made sure that none of our things were damaged or broken. Unpacking was easy enough as well. I definitely recommend them to anyone looking for a reliable moving company.
I've been working with SRS Packers And Movers Thane for a couple of years now and they were recommended to me by one of my friends. And I can say the quality of their services are just as good. They take care of packing, moving and collecting storage space for me at a price that is affordable. I have nothing but good things to say about them and highly recommend them!
The experience I had with SRS Packers And Movers Thane was great. They were able to respond within 24 hours of placing the order and delivered on time. The packing materials that they provided were perfectly adequate for my needs and the price was also very reasonable. If you're looking for quality packing materials at a competitive price, then I would definitely recommend SRS Packers And Movers Thane.
I had an awesome experience with SRS Packers And Movers Mumbai. I called up a couple of friends to help me move from one place to another and they were able to provide me with really quick quotes for my project. The movers were communicative, professional, and capable of handling the challenges that came with moving homes. They even offered me a truck which made my life so much easier… I can't thank them enough!
SRS Packers And Movers Thane and boys did the office moving for me. They were the cheapest and able to provide quality service. My experience with them was pleasant and I am glad that I chose them to move my office because they did all the packing and unpacking in a good way. SRS Packers And Movers Thane is full of professionals who know how to take care of sorting our process without any damage/trouble.
International Packers and Movers
International Packers And Movers has hands-on management, local port knowledge and experience, and expresses a desire to build a lasting service relationship. We take the time to get to know you and your business, going the extra mile to make certain your shipments arrive or depart without problems or delay.
Our company network participation is with trusted international & domestic counterparts on the other end of the shipment who are equally dedicated to serving your interests. Our co-operating agents take the same care with your shipment as your customer or vendor would.
All of our employees are expert & experienced in all aspects of the freight forwarding & relocation services process including import and export documentation requirements for all types of cargo.
Had a very good experience with them.
Quick and Cooperative team.
Will connect with them again.
I personally like the work of them and service provided with timely delivered the goods
Very punctual and professional team. Great experience. Would recommend to anybody needing moving services. Keep up the great work.
Excellent service. Timely delivery and very good packing method. All the staff members came for shifting took good care by wearing mask and ensuring safety of all others during this time of covid-19. I highly recommend this service provider as movers and packers.
Excellent word come in mind when i want to described the service of this packers as kamal is so supportive and paperless is very seamless for sending my parcels to singapore , all charges is very clear and the team work which i got is price less
Got my belongings safely shifted from Mumbai to Kolkata amidst Covid-19 lockdown.
I have experienced very cooperative and professional behaviour, while interacting with every member of the team.
On-time confirmation of service, on-tme pick-up and delivery.
Guys who came for packing and loading were exceptional and made it very easy for me to get my belongings packed in boxes.
They enable tracking via website and try to respond to any queries post loading, while consignment is in transit towards destination.
Overall highly satisfied with their service and also their charges are the most reasonable as per market standards.
Would highly recommend of their services. 👍🏻👍👍
Aadarsh International Packers & Movers – AIPM | Best Packers and Movers in Mumbai, India
Aadarsh International packers and movers (AIPM) is a popular name in the packers and movers industry. We have been in the packing & moving business since 2001 and serving customers with pride & quality. We have been pioneering the packing and moving industry in India for more than 20 years and expertly deliver value relocation services to our clients within a short time. The company has shaped itself into one of the world's most admired packers & movers. We provided innovative & flexible solutions to its clients across India Through its large network & efficient teamwork. We provide a better solution to our clients who want to move or relocate within a short time.
We offer comprehensive door-to-door moving for household goods & cards whether it is local moving (within the city) domestic or intercity moving (within India) or international moving (outside India).
A sincere approach to facilitate our customers who think about relocation and shifting at any moment in time. With a generous approach of certainty in the moving and shifting industry, we always make ahead to come up with a customer-centric approach. We offer personalized service for any kind of relocation requirement whether it is local, domestic, or International and we understand the importance of your belongings. Whether it is office relocation, commercial goods, household items, etc, we offer safe packing and moving services.
We were assigned this packers n movers thru Nobroker. They were very good at their job. Not a single time they cribbed abt anything and incharge was very understanding.
We completed shifting @5:30pm and I'm writing this review @6:20pm, only bcoz there work was splendid.
I availed their packers and movers service to shift my office equipment and electronic products from Powai to Worli. I can say that the Aadarsh International Packers and Movers are very professional in their work.
Their packing and moving services that they offer are value for money and the packing material that they used to pack my fragile and electronic products was of very high quality.
One thing I should mention about the staff, they were so polite and humble. For my every request they didn't have a no for an answer.
Thank You, Singh Sir for such wonderful service 🙏🏻
Best Packers and Movers service provider, Punctual Team Member, Best Quality Packing & Material Used, Value Service.
Availed the services of Aadarsh International Packers & Movers for shifting my office items From Mumbai to Ahemdabad and I am extremely satisfied with their Packers and Movers service. Aadarsh International Packers & Movers have Professional hard working Team and are Punctual about time. They took special care of all my fragile products by packing them the items and ensured that our instructions were duly followed. Highly recommended to all their packers and movers services in India and I will certainly be using their services in future. Top Service.
Thanks Singh Jii…
I am exceptionally impressed with the work of the team of Aadarsh International Packers and Movers. They are one of the best in providing packing and moving services.
The packing was done very well with no breakages and peacefully using best quality packing materials. The team is very professional and patient in working. They did the work within time frame.
Thanks Singh Ji 🙏🏻
Had a wonderful experience with their Packers and movers services in relocating our home from Mumbai to Hyderabad. Very professional service, safe and timely packing and delivery of our Products.
I would like to thank Kk Singh & his team of Aadarsh International Packers and Movers. He is a wonderful person to deal with looking forward work with you in future.
I had a wonderful hassle free professional packing and moving experience shifting from Mumbai to Tamilnadu
The Team of Aadarsh International Packers and Movers where completely professional with sentiments with my delicate & fragile goods.
The goods arrive on time as promised by Kk Singh the owner of the packers and movers firm. He kept on updating us on the status at key intervals. Definitely a go to place for packers and movers services.
URL Relocation India – Packers And Movers
URL Relocation India is a reliable packing and moving company. We provide you with trustworthy relocation services, transportation services, warehousing, and storage services.
Meeting customers' expectations step by step is URL Relocation India's first goal. So before moving to another area be assured that you are moving by safe packers and movers company. We are the choice of Indian customers because we take every decision very carefully that's why your feelings are never hurt. With more than 15+ years of experience, with thousands of happy customers, we are well-furnished with experienced packing and moving teams, tools, vehicles, and infrastructure to keep up our high measures of customer service and satisfaction.
We are having a tremendous number of happy and satisfied customers. We have done transportation & commercial/office relocation for some of the reputable companies in India. For the complete list of our happy customers, please call us or send us an email regarding your requirements.
Took their service as i moved from Bangalore to hyderbad and i am very much satisfied with their service.
Very quick service, no hidden charges, price according to present market, all items safe , accountability for each and every item . No communication gap. Regular follow up till all items are delivered to destination.
Labor boys are very flexible.
Very carefully shipped our office and home items. team was careful enough while packaging and even in moving the stuff. Thanks team of URL group for careful transport.
Well coordination Ms.Pooja Sawant For My Relocation Mumbai To Hyd !!
After a thorough review , I chose the service of URL packers and movers .I was  bit skeptic though after seeing their all 5 star ratings, thought they are fake or paid reviews, but yesterday when my shipment arrived before time, I was really thrilled and got to know their high standard.
The packing was really good, everything reached to in good condition.
Booking process was really smooth, Mr.Yogesh Mishra took care of everything well.
They do good service and take ample care of the goods from packing to delivery.
We have got all holds in good condition . we were bit tense till we receive but it has gone after seeing them. all got well packing.
The price is also decent and competitive
The people were very friendly and supportive during the shifting process .Special thanks to MS. Pooja Sawnt for constant response on time.
They handled everything with care.
Hello All, This is Jai Jain working with Infosys. Would like to share my experience with URL packer and Movers.
Have lately shifted my 2bhk stuff  from pune to Indore and had a wonder experience with My point of contact Aman, vipin mishra and macho man Nandu from his team.
Initially have searched for lot of packer and mover and read reviews for all of them. Afraid
Of overcharging, delay, damage, bad services.
Finally decided to go with URL after discussion with Aman and Vipin.
Nandu with other 4 members come to my place in pune life Repulic society and have packed my stuff so well and arranged in vehicle so well( Special thanks to Nandi with so energetic and managed every well)
They have delivered my stuff next day with no damages. Guys I surely recommend URL based on my experience. Adding couple of picture with Nandu inside vehicle.
Thank you team for smooth delivery.
Several packers and movers contacted me through just dial. I selected URL because they appeared professional and cost affective. I was satisfied with their work. Their workers were courteous and professional. Thank you. I will definitely use them again in future.
They were polite, courteous and helpful. Packed my home items carefully. They didn't say NO to any of our request. Overall highly satisfied with Raj , Sandeep and their team. Thanks a ton for my smooth movement. Cheers for your hardwork and commitment. Keep going